WHAT WE DO.
---
Cosmetics made with wild plants
---
POTENTILLA is a line of cosmetics made with the leaves, flowers, fruits, berries, and roots of the wild plants of Puglia's Murgia. We are three women with a passion for the uncontaminated, wild landscape of our homeland, and the story of Potentilla starts with the conviction that the humble native plants of our land hold a great treasure. In-depth studies of the wild herbs and their properties are supported by experimentation in our laboratories: we have explored 100% natural formulations (free from petroleum and its derivates; preservatives, and colourings) and used preparation techniques which preserve the full effect of the plant extracts. The results are highly efficient cosmetic products which take care of your skin, naturally and safely.

---
It is no coincidence that Frederick II of Swabia was enchanted by this land. He defined is as "stillante latte e miele, prediletta tra tutte"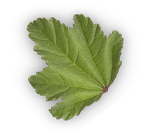 Eco-friendly packaging
---
Sugar cane is the primary material for our bottles.
---
For our packaging, we at Potentilla have chosen an innovative material: PE GREEN, a 100% recyclable plant-based plastic made with sugar cane. Compared with traditional, petroleum-derived plastic, the production of PE GREEN involves much less CO2 emissions: per ton of PE GREEN there are 2,5 tons of CO2 less (source: Braskem).Such a saving is possible because the primary matter for this "green" polyethylene is sugar cane, which like all plants absorbs CO2 throughout its lifespan.
The research for sustainable packaging stems from the awareness that industry policies have the responsibility of preserving, and not destroying, the environment in which they operate. Running a business means taking on-board responsibilities towards the environment. Potentilla hopes to play its part, no matter how small, in creating a future made of respect towards nature.

---
Sugar cane absorbs CO2

---
Production of ethanol

---
Production of Green Ethylene and Green Polyethylene

---
Transformation of Green Polyethylene into eco-products

---
Consumers have the choice of buying eco-products

---
PE Green is 100% recyclable

---
Less production of greenhouse gas